Porsche 928 Maintenance Tips and Procedures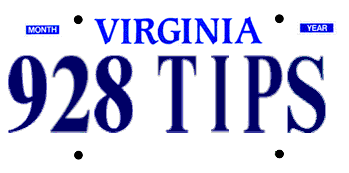 Edited by Greg Nichols
Last Updated: Oct 16, 2011
This Web document has been compiled mostly from e-mail messages posted to rennlist, a free mailing list service that is without a doubt the most valuable Internet resource for Porsche owners worldwide.
This site contains over 800 tips!
Hit Counter:
You are welcome to print, cut and paste from this website in order to support your personal interests in the upkeep of your 928. However, do not copy the contents of this website for inclusion on your own website or for redistribution in any electronic or printed form. Instead, you are welcome to place a link from your website to this page, http://www.nichols.nu/tips.htm
I have not verified the accuracy of any of these postings, so any actions that the reader decides to take after reading these Tips are to be taken at the reader's own risk and liability.
Wow! On-line ordering for 30,000 parts
Plus, search for 928 Parts by YOUR Year Model Type


Categories:

Audio
Brakes
Climate Control
Drive Train
Electrical
Engine
Engine Cooling
Exterior
General
Headlights
Instrument Pod
Interior
Road Stories
Suspension & Steering
Tires
Track
Transmission, Automatic
Transmission, Manual
What Is It?
Wheels
Where Is It?



Diagnostic Tester for 1987 - 1994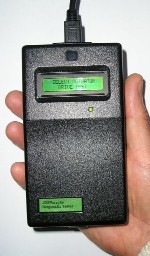 from
JDSPorsche



Search the 928 Tips web site:
Custom Search